Our team was hosting an Annual Youth Christian Conference 'UNITED' in Ufa, Russia in 2011-2016. I ran event design and branding from 2012 to 2016. Year by year, me and my team were creating a better design than year earlier. So, UNITED'16's design is the best design I ever created for UNITED. 
UNITED'16 theme was «Координаты твоей миссии» (Russian for 'Coordinates of your Mission'), so I used that sentence as a center of the logo. As I started learning lettering and calligraphy, I decided to try to do U'16 logo this way. I used Molotow GRAPH-X Softliner. As I was a new boy at lettering, I wrote sentence several times and then composed best versions of each letter.  
After that, logo was scanned and vectorised.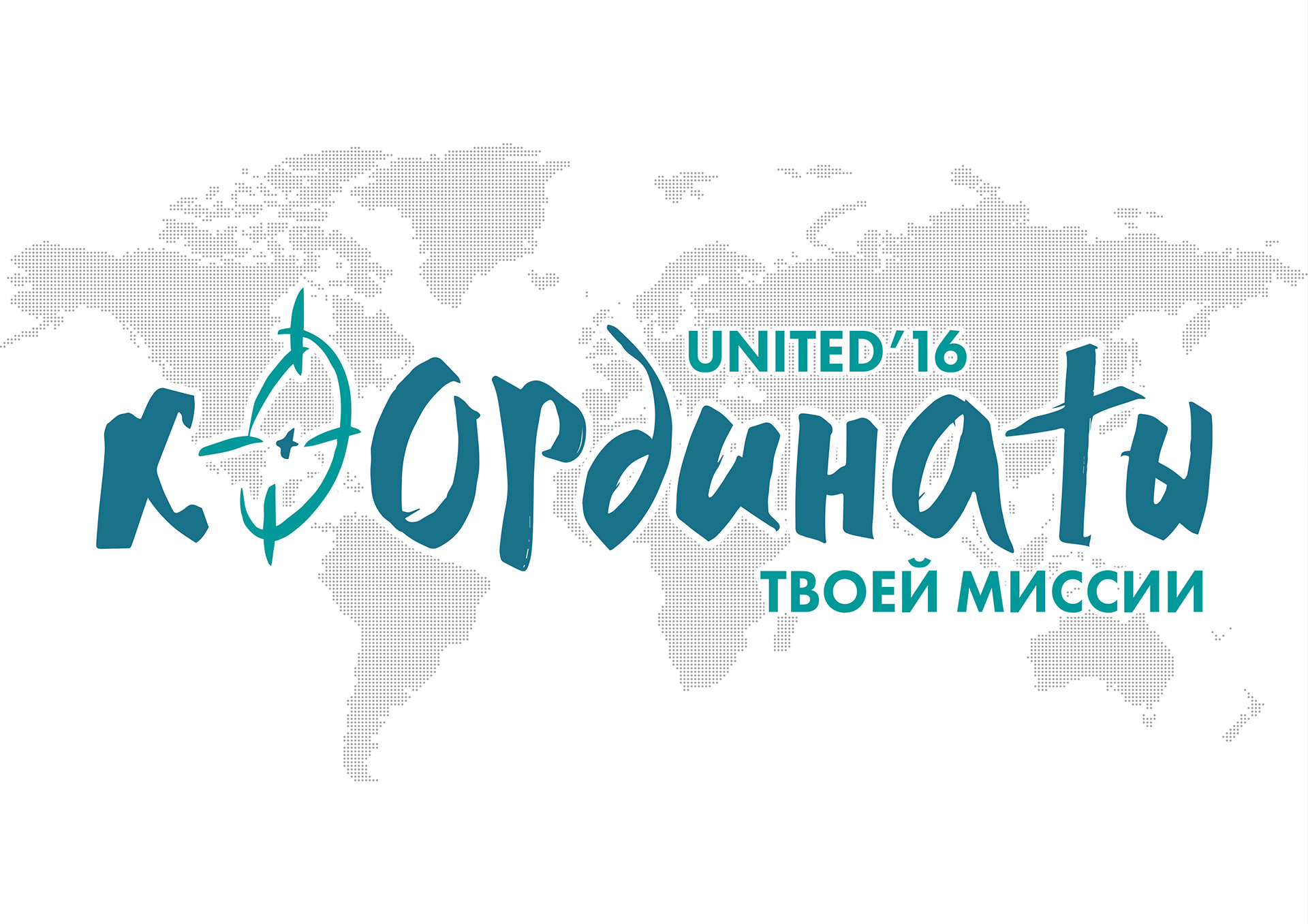 Here's created brand used in bi-fold advertising booklets: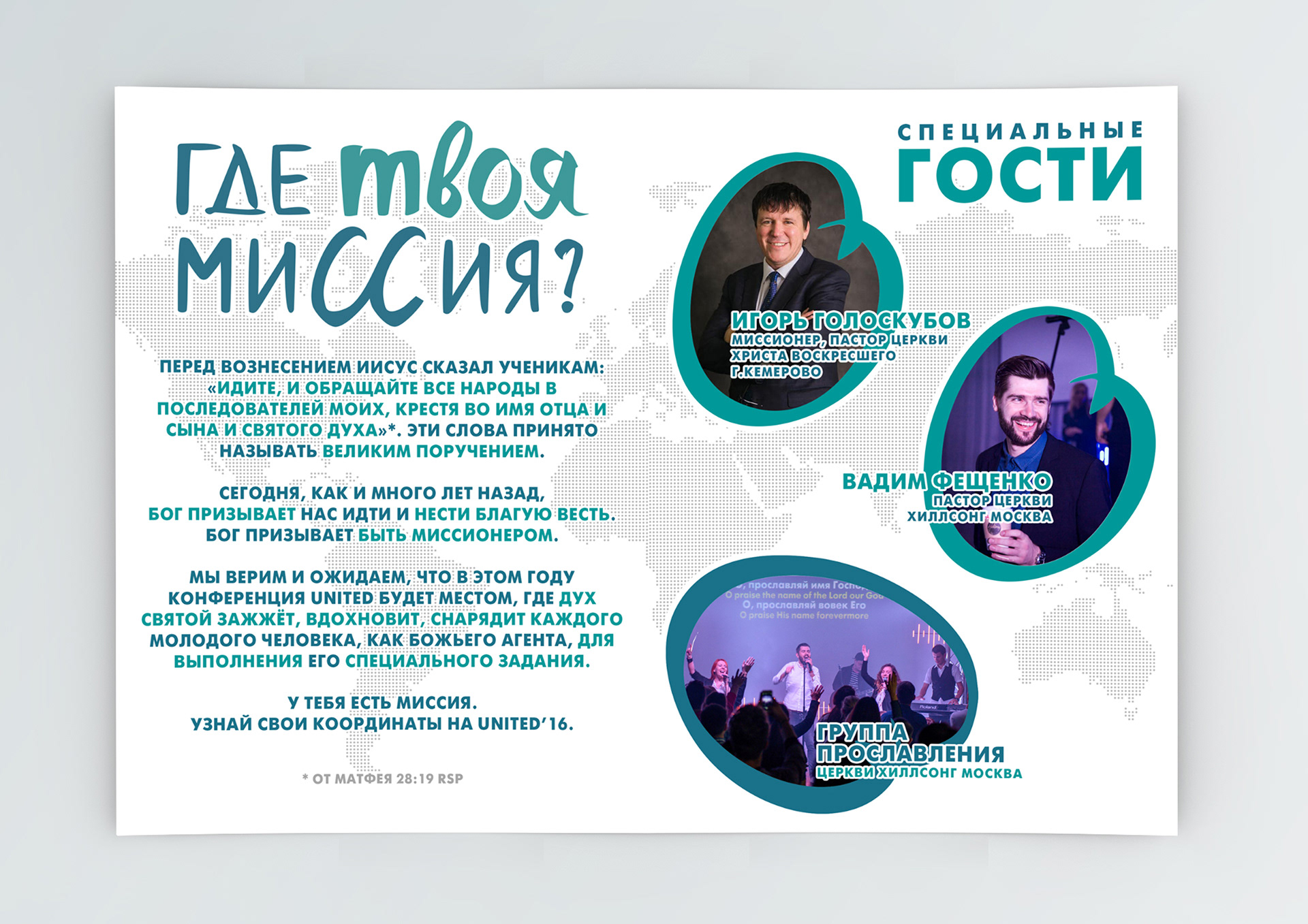 Thanks to Anna Lavryonova (instagram.com/annalavryonova) and UNITED Management Team.